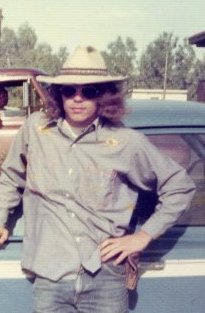 Before Government service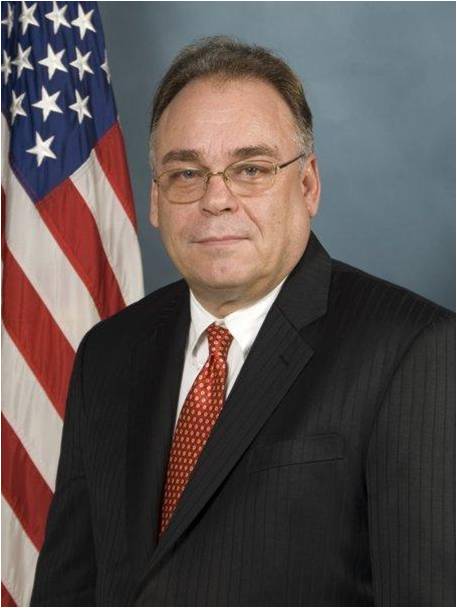 After Government Service.
What a long, strange trip it's been.
So, today I'm being honored with a retirement luncheon at Hartell House (the CG's mess).  I'm never all that comfortable being in the spotlight, but these milestones in life seem to demand some ceremony so I'll make the best of it and be gracious and appreciative.  Since it's also expected that I make some remarks I've been thinking about that as well.  I was going to write down some talking points, but I've decided to just wing it instead.  I can't help but think of it as akin to giving your own eulogy, but I'm going to try and keep it upbeat and hopefully I'll avoid getting emotional.  Letting go of my job is in some ways like parting with an old friend.  I know it's time to say goodbye, but that doesn't make it any easier. 
So, I had some odd jobs here and there, some more steady than others.  But my career in Federal service began on October 27, 1976 when I took the oath of office and became a letter carrier with the United States Postal Service in Anaheim, California.  The starting pay was $5.25 an hour, which wasn't that good even back then.  The job did have pretty good benefits though, chief among them from my perspective was the ability to retire at age 55. 
Well, here I am 55 years old.  So I guess it could be said that with my retirement I have now achieved the goal I set for myself 34 years ago.  But I did have some fun and some adventures along the way.  I'm not sure there is anything you can say upon reaching the retirement milestone that hasn't been said before or that isn't a tired cliché.  But yeah, if life is a journey then your working life is a journey within that journey.  And here's some of my story. 
Working as a mailman was actually a pretty cool job.  Except for the dogs and supervisors with unreasonable expectations.  I carried pepper spray for the dogs and became a union steward to deal with the supervisors, so it worked out ok I guess.  A couple of years after starting with the Postal Service I could afford to have a second child, and so with some assistance from my then-wife, I acquired a son to complement my daughter. 
Now, back in those days I used to really enjoy getting out of the city for some camping out.  The in-laws owned some property in Arizona that we used for this purpose and the thought occurred that wouldn't it be great to actually LIVE there.  So, I dropped in for a visit with the Postmaster of Prescott, Arizona and as fate would have he was looking to hire a letter carrier.  So, next thing I knew I was packing up the U-Haul truck and making the big move. 
Living and working in Arizona was like a dream come true.  I bought my first house, became president of the local union, and founded a softball association.  I was living the American dream for sure and figured I was set for life.  Ah, but things do change, don't they?  They wife and I split up and I found myself with custody of a 5 year old and a 3 year old.  And being a single parent was really, really hard work.  I'd get up a six, feed and dress the kids, drop them at daycare, carry my mail route, pick up the kids, feed and bathe them, collapse in exhaustion, then get up and do it all over again the next day.  After a few months of this routine I cried "uncle!".  Actually, I cried "mother" as in, mom I need some help. 
Now, my parents had retired to a small hobby farm in Poteau, Oklahoma.  The nearest city of any size was Fort Smith, Arkansas.  And after a meeting with the HR Director, Ms. Bobbie McLaine, my transfer request was approved. You know, there was some culture shock when I first moved here to Korea.  But really not as much as I experienced as a California city boy living in the rural south.  I think the natives were as wary of me as I was of them, and the first year there was the loneliest of my life.  Everyday I would berate myself as I shouldered my mail satchel and walked my route in stifling heat and humidity.  I considered moving to Arkansas the absolute worst mistake I had ever made. The kids were thriving though having quickly adjusted to life on the farm.  
So, I made it through that first summer.  And as bad as an Arkansas summer was, the winter was worse.  I was now spending my days walking up and down icy pathways and porch steps.  And falling on my ass with alarming frequency.  Even when the weather was good, the work had become routine and mind-numbingly boring. It was becoming harder and harder to imagine myself carrying the mail until I reached retirement eligibility. And so I started applying for some management jobs.  Of course, I wasn't really qualified for anything but that didn't stop me.  There was a job open in the safety office and I figured anyone could do that!  So, one day Bobbie McLaine, the HR Director came down to the workroom and asked me if I wanted to ride with her to a scheduled labor-management meeting in Fayetteville.  Seeing as how I was a union official and I didn't want to be viewed as sucking up to management, I declined her offer.  A little later, Dixie (the HR Director's secretary) came to see me and she said "John, don't you want that safety job?  Bobbie wanted you to ride with her so she could talk with you about the job".  Oops!  Well, I made sure I was seated next to Bobbie at lunch.  And I got the job! 
Here's the thing about Fort Smith–it was a pretty small pond.  Which made it pretty easy to be a big fish.  In addition to safety, I was soon tasked with being the labor relations representative.  And then I took on the responsibilities of being the Public Affairs Officer.  And pretty much anything else that needed to be done when there wasn't a body to do it.  You really learn a lot that way and I seemed to have a knack for getting it right, at least most of the time. 
Now, I'll confess to having an ego.  And I got thinking I just might need a slightly larger pond to hold it.  Of all my duties, I enjoyed labor relations the most so I started applying for every vacancy I could find.  I finally scored an interview in Charleston, South Carolina.  So, I flew out there and found the city quite charming and to my liking.  I thought I handled the interview well and afterwards one of the panel members, Jack Mabe, asked to speak with me.  He said I have your application for a job on my staff in Columbia and I'd like to interview you for that while you are here.  Naturally, I agreed. 
Now, I didn't have any "real" LR experience other than the ad hoc stuff I was doing in Fort Smith and my union background.   The Charleston job was a small step up, but the Columbia job would constitute a huge promotion.  The interview with Jack didn't take long–ever done an arbitration?  No.  How about an EEO case?  No.  What about MSPB?  I didn't even know what that was.  He then asked a final question–which job would I prefer, Charleston or Columbia.  Well, what could I say?  I told him that I really liked Charleston and I thought that with my level of experience it was a better fit.  He thanked me and I left. When I made it back to my office in Fort Smith there was a message from Jack Mabe offering me the job in Columbia.  I accepted and moved to a city I had never seen.  I asked Jack later why he picked me and he said because you didn't know anything so you wouldn't have to unlearn any bad habits. 
Well, I was definitely way in over my head those first few months in Columbia.  But Jack was a great mentor and I learned how to do things his way which as it so happens was also the right way.  I gained confidence and competence and starting having enough success that I was getting noticed by some higher ups.  This led to an opportunity to be detailed as the Director of HR in Roanoke, VA and to doing some arbitration's for areas outside of Columbia. 
And then came a major Postal Service reorganization.  One of those downsizing efforts to remove unneeded layers of management that seem to take place in organizations every few years.  All I was told for sure was that my Columbia job would no longer exist and that hopefully "something" would be found for me somewhere.  It was a tough time that drug on for several tortuous months.  In the end I wound up with a promotion working for the newly created Mid-Atlantic Area (one of 10 reporting directly to USPS HQ).  The best part was I could remain in Columbia because the job was traveling throughout the mid-Atlantic states doing arbitration, EEO and MSPB hearings! 
It was my dream job.  I was on the road 3 weeks out of the month, but in those days air travel was not such a bitch.  I really liked being the hired gun that came into town to handle the toughest cases.  And I won enough of them to gain a reputation for excellence.  I did this for several years and then my boss, Barry Swinehart, got promoted to the Area Director of HR.  He said he hoped I'd be applying for his old job as the Area LR manager.  I told him I already had the perfect job and lived in a perfect city and that I had no interest in living in the DC area (Arlington, VA).  Later he asked me to at least come up for a detail in the job.  I again declined. 
Then one day he called and said "John, I need you to do me a favor".  Well, I know enough to know that when your boss says that, he ain't asking.  And so I became the Mid-Atlantic Area Manager of Labor Relations.  It was the biggest job I ever had.  Responsible for 80,000 employees in 7 states (and DC).  Six people working for me and four angry postal unions on my ass every day.  
There was never a quiet moment and I worked long hours.  But it was a challenge and I think it really helped me learn a lot about leadership.  Or maybe I just got lucky and hired good people to work for me.  Either way, I enjoyed a fair amount of success and I was slotted into the Executive Development Program.  I was at the top of my game and the sky was limit. 
Or not.  I've never been much for playing politics.  And when HQ came out with some dumb-ass policy or program, I expressed my opinion accordingly.  Suffice to say I did not endear myself to the HQ VP for Labor Relations.  And then Barry Swinehart retired.  And I was deemed "not ready" to be his successor in the Postal Executive Service.  So, I took a detail assignment as the Director of HR in Little Rock, Arkansas.  It was a little like going home again and I did enjoy my time there.  I was offered the job on a permanent basis, but I decided my future lay elsewhere.  So, I took a job with the U.S. Department of Education. 
The ED is the smallest of the cabinet level Departments with just over 5,000 employees.  I was the number 2 in LR there.  I had a fraction of my previous responsibilities but a 25% pay increase, so I went for the money.  And spent four years being bored out of my mind.  Oh there were moments when I engaged in massive battles with the union on the size of cubicles (I'm not kidding!), but otherwise I was phoning it in. 
Turns out money is not everything.  I started applying for jobs that would get me out of DC and the DC mindset.  I was hoping for a job in Iraq but the Corps of Engineers apparently weren't looking for old fat guys at the time.  I did get an offer from the Eighth Army in Korea and I jumped on it!  I had no clue what I was in for but it turned out to be the best place I've ever worked or lived.  You can read six years of Long Time Gone archives if you want to relive my adventures here, but I wouldn't recommend it. 
And so this is where my career journey will end on December 31.  It was an incredible ride.  And although I might have done some things differently, I wouldn't change a thing.  If you get my meaning.  Anyway, I'd best be getting ready to do my retirement gig.