The newest darts bar in Itaewon is Sam Ryan's.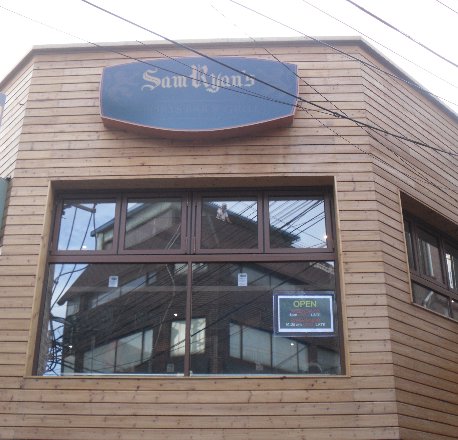 Located in the alley behind Hamilton Hotel, upstairs from 3 Alley Pub.  And coincidentally, owned by Albert, one of the 3 Alley partners.
I've not been here much, in fact, last night was the first time I played in a league match at this bar.  My assessment is that it is one fine venue for darts.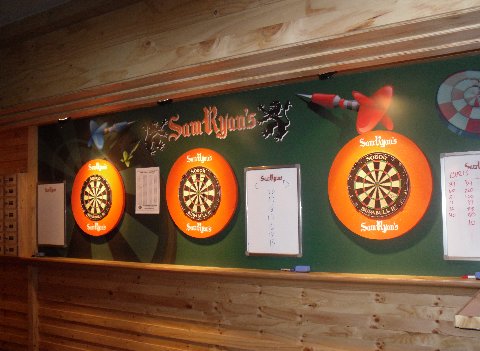 The boards look as good as they play.  Excellent lighting as well.  There is actually a fourth board in the back.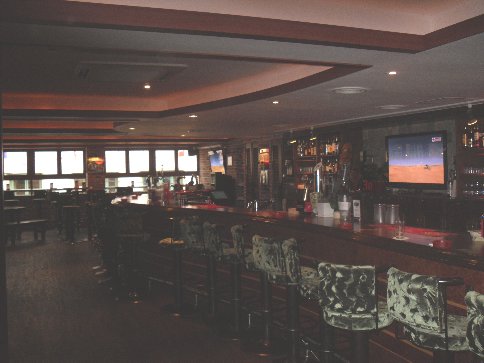 As you can see, the bar area is quite spacious.  And although I've not eaten here yet, I'm told the food is excellent.  More than just pub fare, they even serve steaks!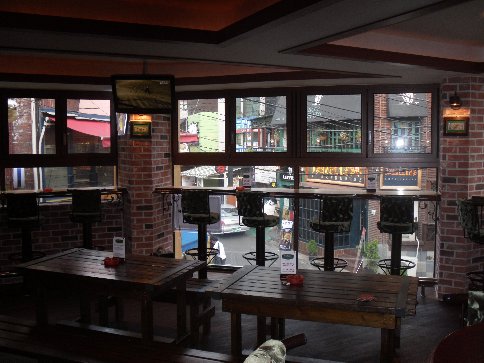 I really like this part of the bar.  Big open space, lots of window seating, light and airy.  They did a great job with this place.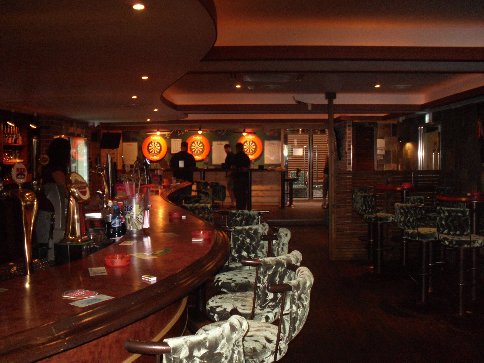 Another angle on the bar area.  There is even a patio area in the back.
So, we had a nice match here last night, notwithstanding my crappy dart throwing (can't blame that on the bar!).  Service was friendly and efficient.  My only quibble is that it gets a little tight behind the oche with that shelf-like thing there.  Also, seating for the "fans" is somewhat limited, but really, it all worked out fine.  It was a little hot, but then again, it's August in Seoul so I guess that's to be expected.
This place is the only bar I've seen that can give Dolce Vita a run for the money.  This place gets a "A" rating as darts venue.  Good job Albert.