Had a great start to the new year visiting my seafaring friends Rod and Patty Headlee.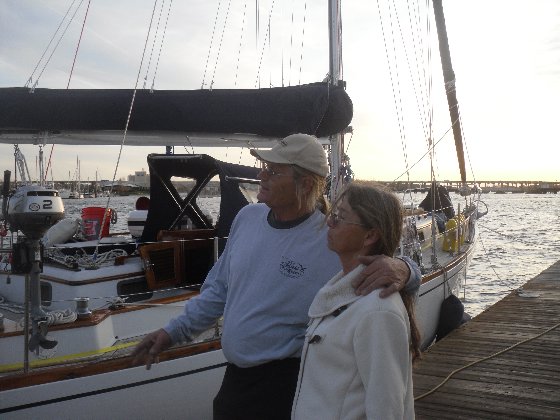 They purchased this 43′ sailboat in Annapolis, MD and were completing refitting at the time of our visit in New Bern, NC.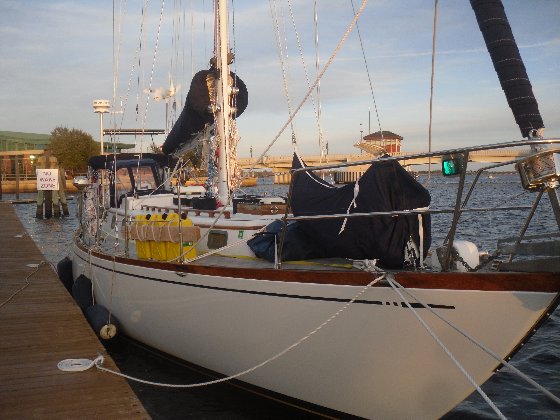 Ain't she a beauty?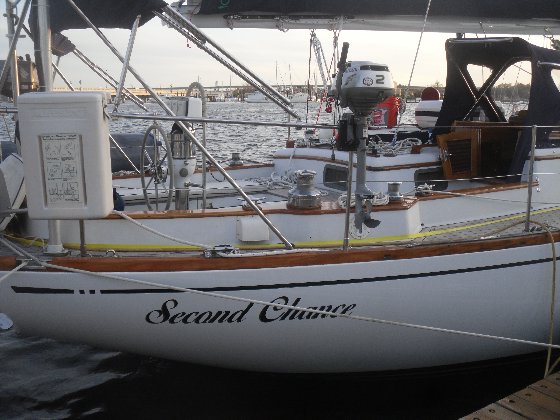 I believe the name Second Chance derives from the fact this boat originally manufactured in 1969 has been completely refurbished and made seaworthy for her new life as home to Rod and Pat in whatever location the winds of fancy may carry them.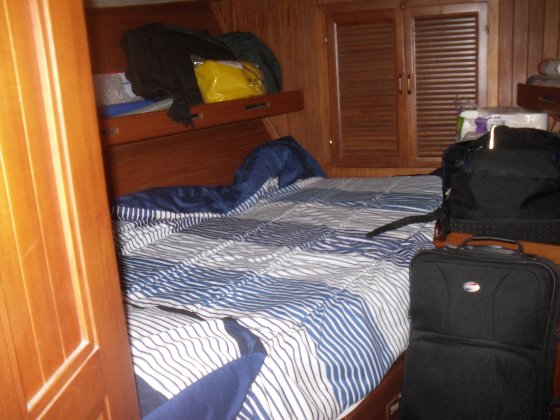 This is the forward stateroom where me and Jee Yeun spent the night.  A little cramped but comfortable.  We were rocked to sleep by the gentle motion of the marina waves and serenaded by the singing of a stiff breeze through the rigging wire.  A slightly larger stateroom aft is where Rod and Pat quarter.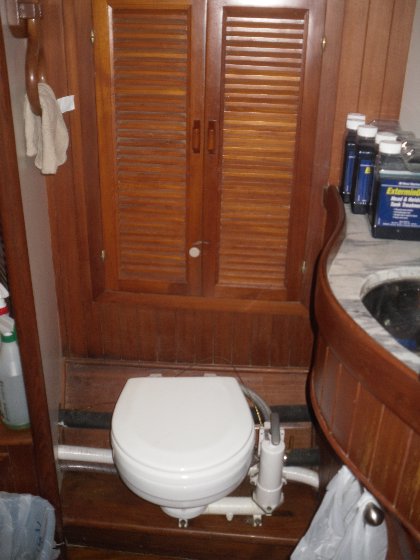 The head.  It's operation was just complicated enough that I'd usually make my way out to the marina lavatory. There is also a small shower to the left which went unused during our visit.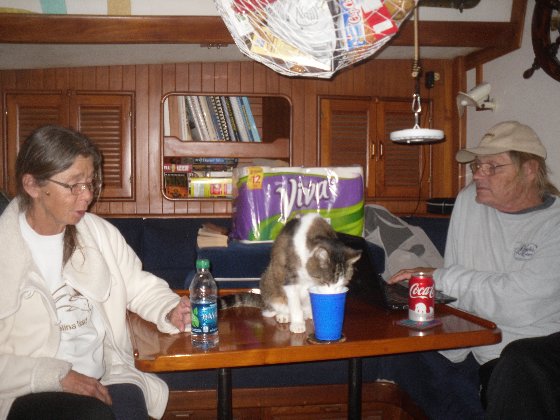 The dining area featuring Sebastian the seagoing cat.  Notice the net full of snacks hanging above.  The boat was provisioned for several weeks of sea travel, so every nook and cranny was filled with the necessities for a self-contained life.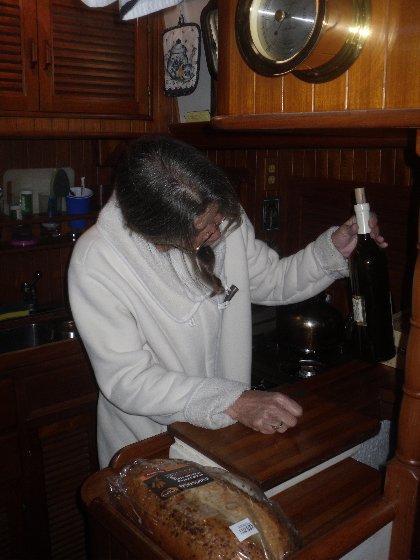 The galley featured a stove with oven and a bread maker…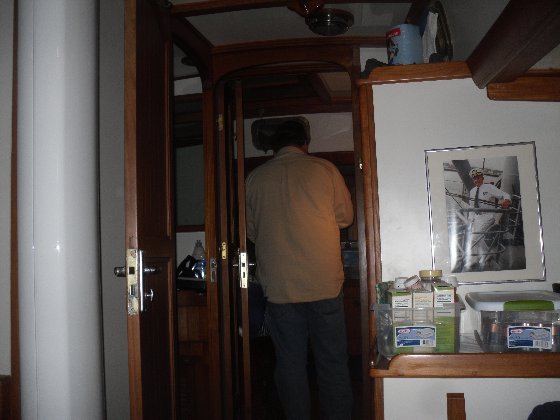 It takes a big man to admit that he is probably not "right sized" for long term living at sea on a sailboat.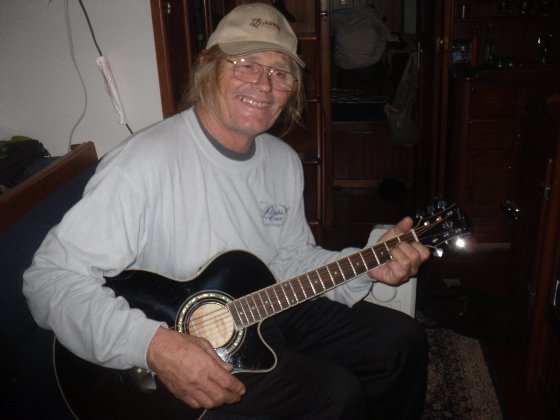 No TV on board but we did enjoy a little live music.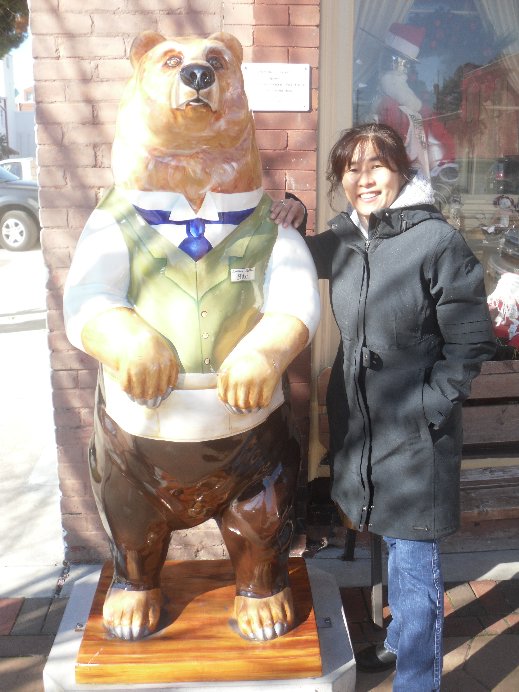 We trekked into New Bern where Jee Yeun made a beary nice friend…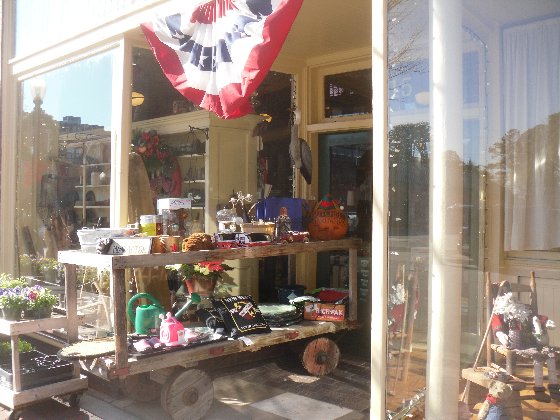 Rod bought some supplies at this old fashioned hardware store.  A much more pleasant experience than shopping at Home Depot, that's for sure.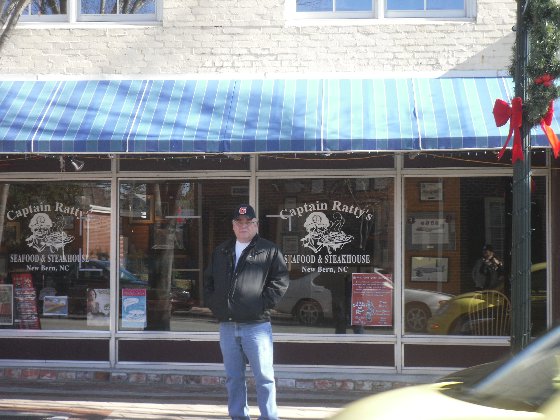 We lunched at this popular local eatery and then said our farewells.  Rod had been closely monitoring the weather for a good 3 day window to make it down to Florida.  The seas can be treacherous off Cape Fear this time of year.  The had hoped to be in warmer waters by October but the refitting took longer than anticipated.  They plan to spend a month in the Bahamas and after that probably the west coast of Mexico.  Their home port is Los Angeles, but they really love being in the South Pacific, spending a lot of time in Pago Pago and American Samoa.
I really respect their success in living the life of their dreams.  I do not envy that lifestyle however.  A life at sea is really hard work.  When sailing, someone must always stand watch.  And maintaining the boat and it's critical components is a never ending  chore.  I guess I prefer a life of sloth ease.  Now, we might fly in to visit them in some exotic port of call, but from my perspective, sailing in a little boat in a big ocean is more scary than romantic.
On the drive home, we spent the night in North Myrtle Beach.  Winter is the best time of year at the beach in my opinion, mostly because I had crowds.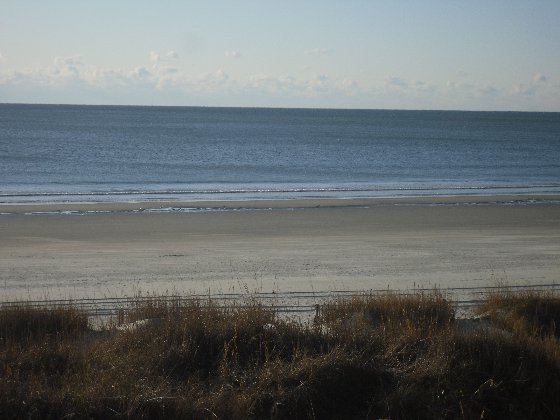 America's East Sea as viewed from our crappy (but $40 per night) ocean front room.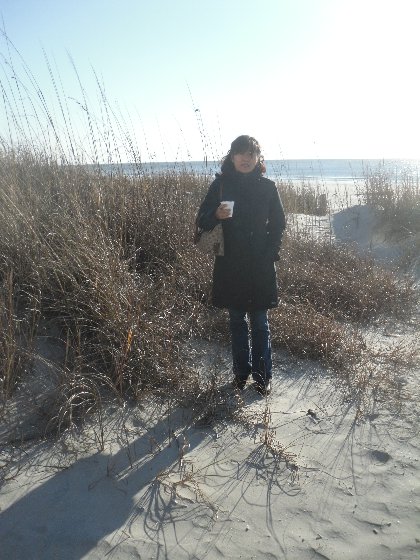 Jee Yeun enjoys her coffee and the Carolina sea grass.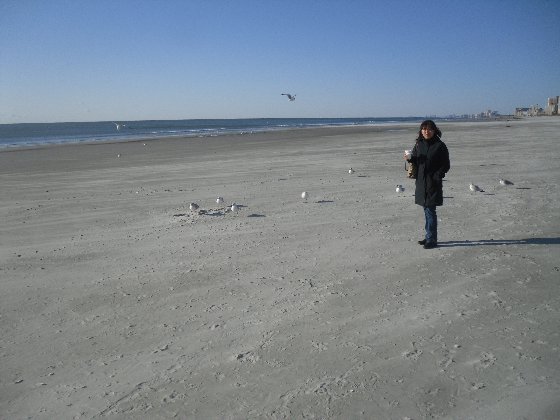 The temperature was right at freezing and there was a cutting ocean breeze that chilled to the bone.  It was so cold that the seagulls flocked around Jee Yeun trying to keep warm.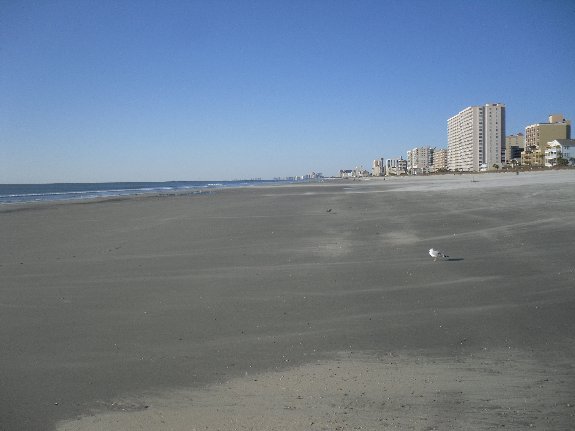 But there is something to be said for the solitude of the oceanfront in winter.