Got through the day yesterday with only one hitch.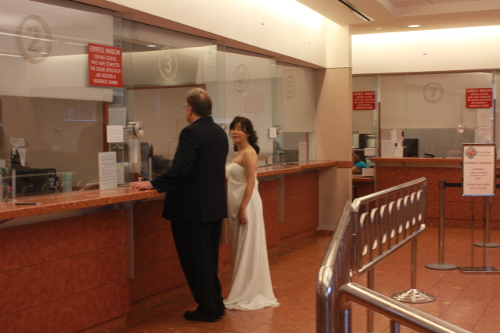 At the Clark County courthouse for a marriage license.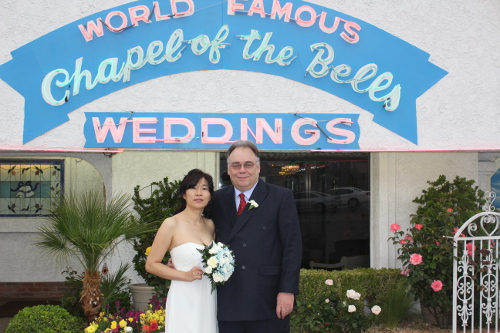 At the cheesy Las Vegas wedding chapel where our vows were exchanged.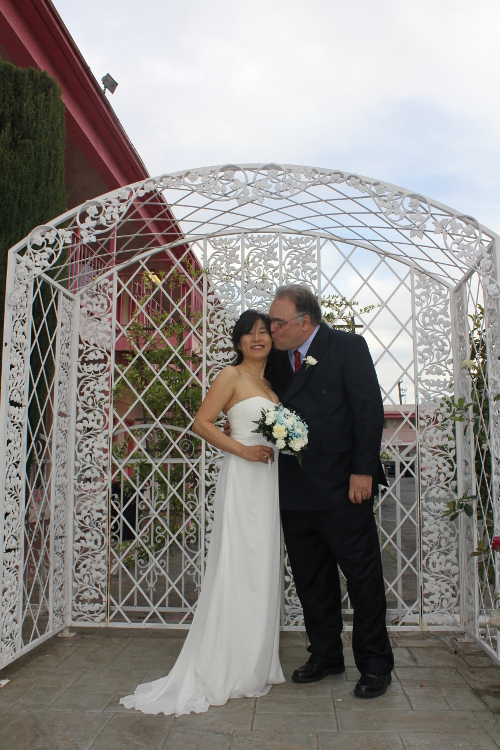 I count myself a lucky man.
After the ceremony was concluded it was time to rush back to the hotel and start the honeymoon.  Yes, ladies and gentlemen, I'm talking darts.  The blind draw doubles event of the New World Dart Series.   Hey, Jee Yeun was a darts widow even before I married her!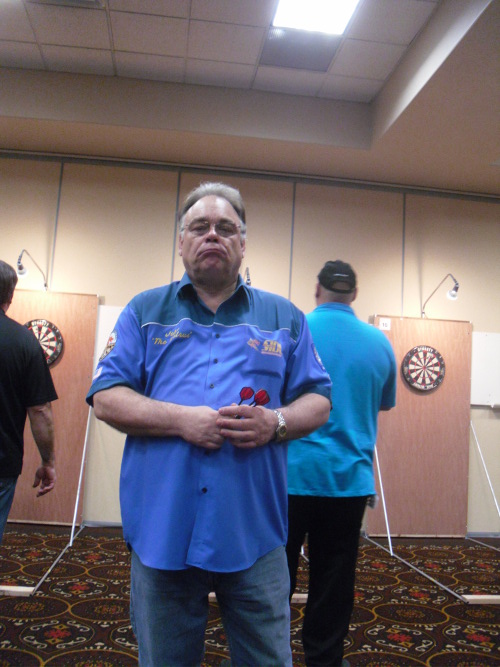 Puttin' on my game face.