Today I had the pleasure of attending the Honor Guard ceremony in remembrance of General Walton Walker, Eighth Army Commanding General during the opening months of the Korean War.   He is sometimes referred to as "the savior of Korea" for his stout defense of the "Pusan Perimeter" in the summer of 1950.  You can read all about the man and his exploits at the link.

U.S. and ROK soldiers on the parade ground.

Looking sharp in those dress uniforms…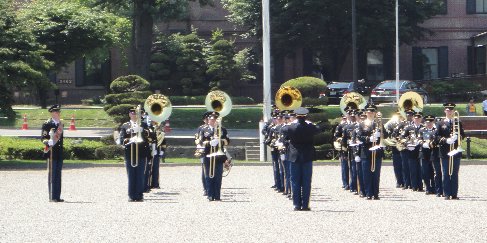 The 8th Army band was in excellent form as well…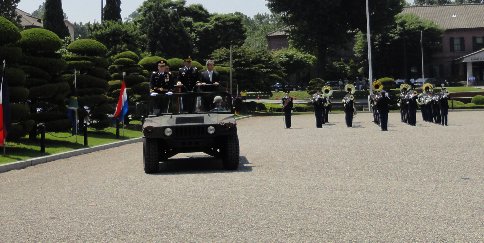 LTG Fil, 8th Army CG and Korean dignitaries perform the ritual of reviewing the troops.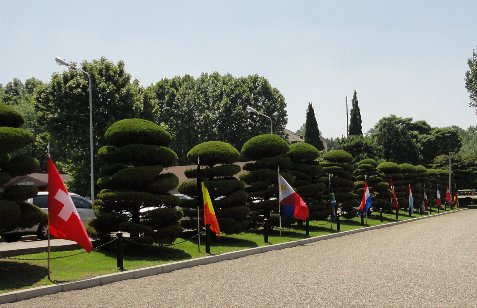 Speeches were made and the flags of many nations fluttered in the breeze.  Not implying any connection between those two events!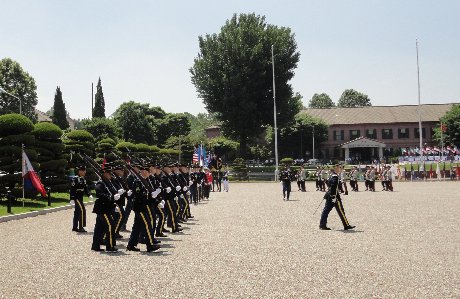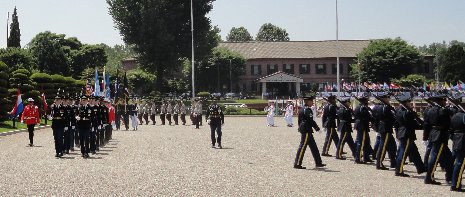 The U.S. Honor Guard Company soldiers marched past…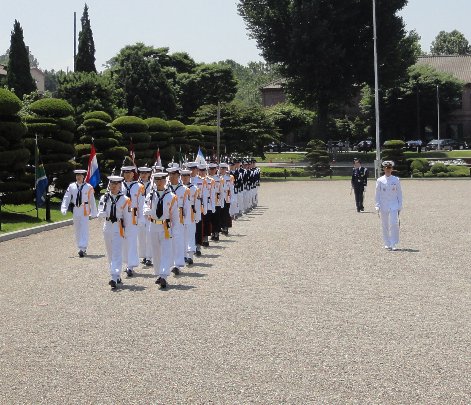 …followed by their ROK counterparts…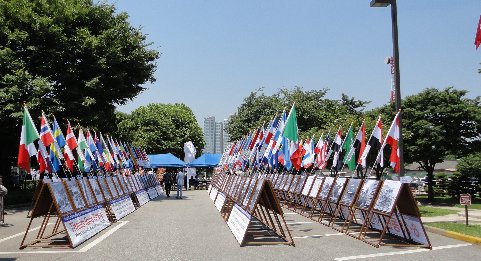 We moved across the street to 8th Army Headquarters where there was a fascinating exhibit of Korean War photos on display…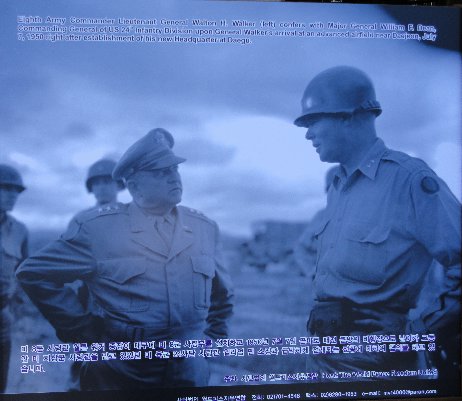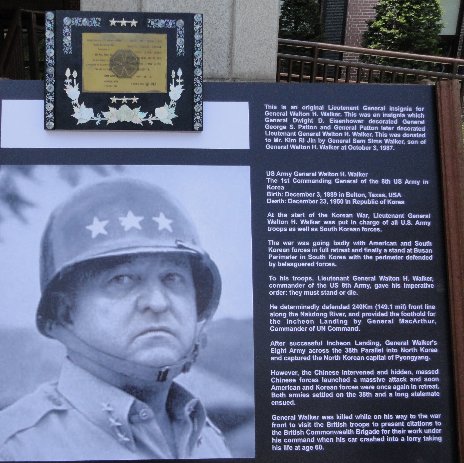 …and remembrances of the man being honored.  What is interesting about those stars is they are the same ones the General Eisenhower pinned on LTG Patton during WWII (Walker served under Patton).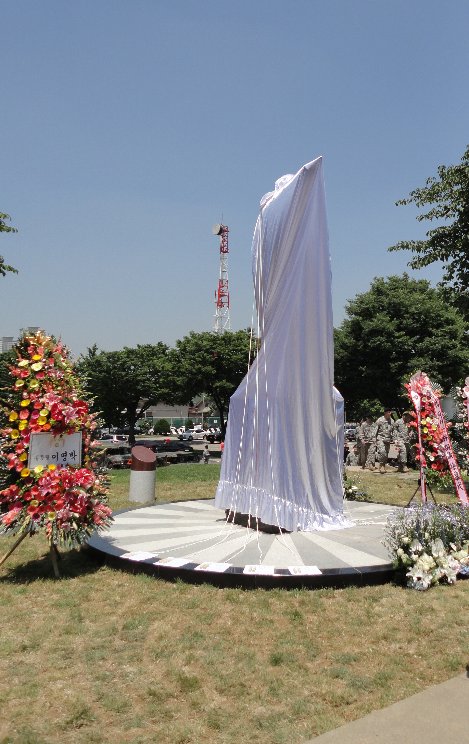 The Walton Walker statue waiting to be unveiled.  And after a very nice speech from American Ambassador Stephens…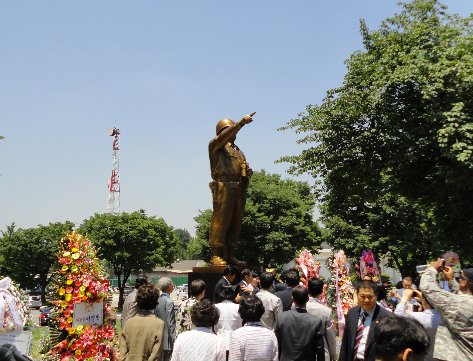 …General Walton appears in bronze.  (I know it's a crappy picture, but I couldn't get closer with all the brass and muckety-mucks milling about…I'll get a better photo one day soon…promise!)
A great day to be in Korea!