Yes, for many a year now I have contemplated the mystery of Heinz' 57 varieties.  Varieties of what?  Ketchup? (Heinz' preferred spelling, as opposed to the Catsup produced by Hunt-Wesson).
And now, through the wonders of the internet, or more specifically the archives of James Lileks, we have the answer: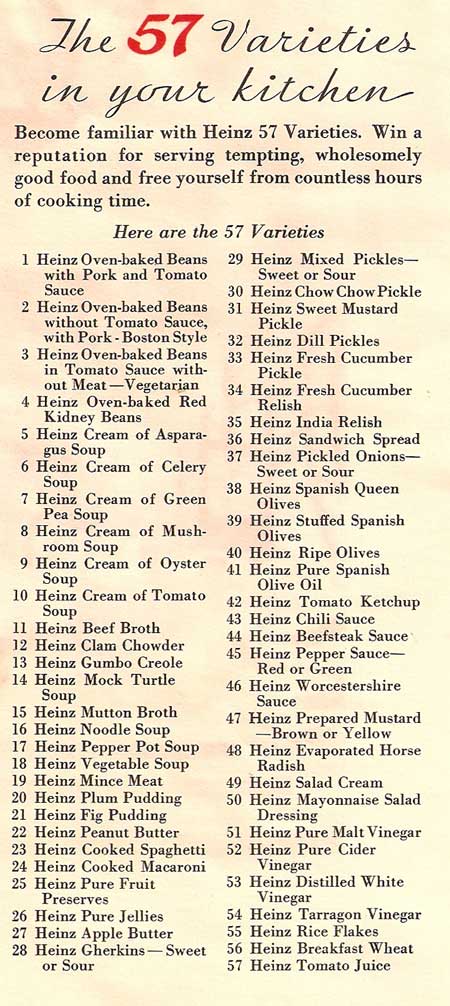 And so now one is left to wonder just how many of the original 57 varieties are still in production today.  You are on your own for that….