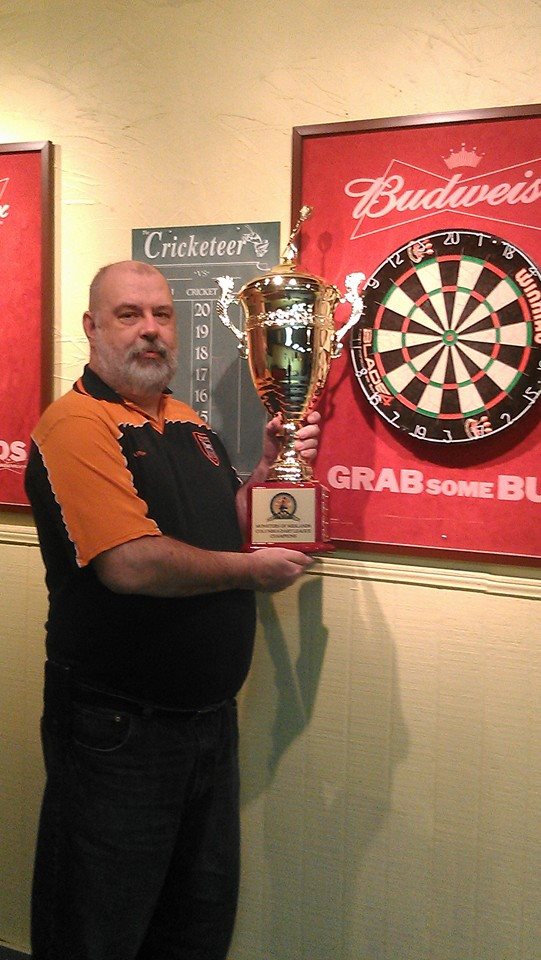 Woke up this morning to the shocking news that another friend back home in Columbia has died.  Apparently he succumbed to a heart attack.
I met James shortly after I retired and moved back to South Carolina.  I was distressed about the lack of darting opportunities to be had and when I encountered James at a tournament I was happy to find a kindred spirit.  In the world of darts you have the vast majority of players who play as a pastime.  Then there are those of us for which darts is a passion.  If anything, James loved the game even more than I do.
After some weeks of mutual grousing about Columbia being a darting wasteland, we decided to set about doing something to change that.  Along with another friend named James we beat the bushes for players and bars with boards and before long we had us a sweet little pub league, a singles league, regular Friday night tournaments and a bonafide American Darts Organization membership as the Columbia Area Darts Association.  None of that would have happened without James' energy and leadership.
When I returned to Korea it was largely on James' ample shoulders to keep everything going and growing and he did an admirable job of doing so.  Just last week he was posting about the upcoming singles league season and his passion and excitement were evident. It's really hard to get my mind around the fact that he is gone.
Thanks for all you did and for being the man that you were James.  You will be missed by all the friends you've left behind.
.