Not in the permanent sense that Allison Krause sings about.  At least I hope not.  But it's back to the USA for me and my sweetie.  My kids and grand kids are awaiting our return.  And I reckon my lawn is going to need a good mowing after all these months.
It's always sad to leave my Korean home.  I had some good time this trip, that's for sure.  But truth be told, I'm tired and it will be good to rest and relax soaking that smooth, slow Southern lifestyle for awhile.
I finally heard something from the United States Customs and Immigration Service regarding Jee Yeun's fiancee visa.  A cryptic email saying they had sent me a letter requesting "additional documentation".  It's frustrating that I waited six months for that piece of news.  Well, I'll sort it all when I get home.
I expect to be back here in Korea sometime in the fall.  Unless I have the misfortune of flying away in the sense of the song.  But I'm counting on another 20 years or so in this life, so don't hold your breath!
Blogging will continue from the USA.  Who knows, I might even have something interesting to say.  Hey, it could happen!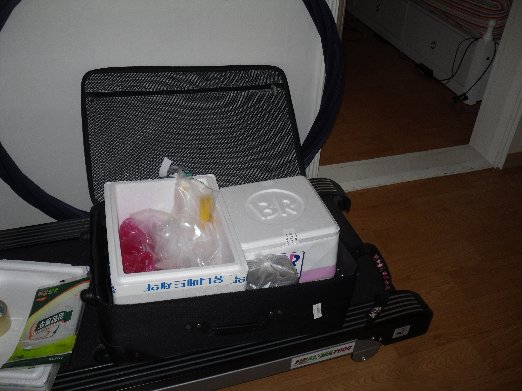 We always carry a suitcase of kimchi home with us.  Makes me nervous going through customs.  I always declare it and they've never said anything.  But if the were to confiscate Jee Yeun's mother's kimchi, well, it wouldn't be pretty.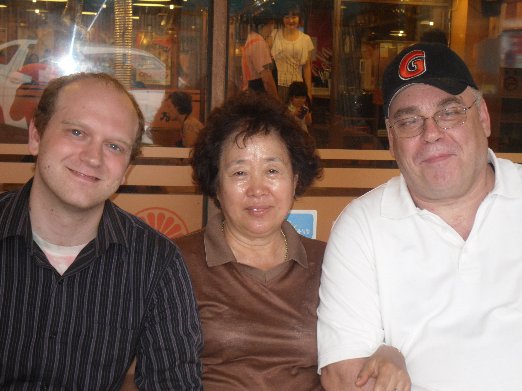 Had my last Korean BBQ last night with the in-laws and my nephew Justin who is here teaching English. Dwaegi galbi, of course!