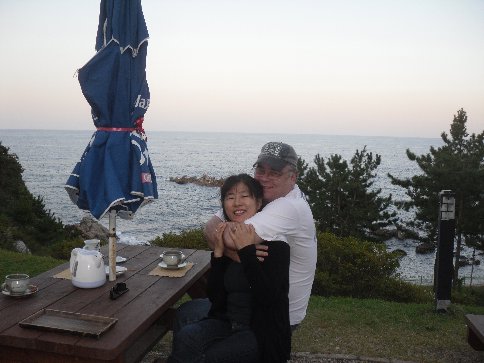 One week left to go in this segment of my Korean life.  It's been a nice stay.  Reconnected with some good friends, ate lots of good Korean food, had a great time playing darts, and drank plenty of OB beer.
Still on tap is a big dart tourney on Saturday, the dart league championship on Monday, and I reckon we'll slip in a few more grilled meat meals between now and Incheon.
One of my accomplishments, if you can call it that, has been to finally accept and embrace this life of unemployment.  It's been 18 months since retirement and I've struggled to find meaning and purpose in my life.  I still haven't found any, but I'm embracing the freedom of workin' at nothing all day.
I also wanted to get my dart game back and I've pretty much done that.  I wound up ranked 5th in "B" division, which I suppose is just about right given my general inconsistency.  I've hit some good marks, including a couple ton-80s, and won 2 of every 3 legs I threw, so yeah, I'm satisfied.
It's always sad to leave this country I've come to love, but I'm also looking forward to a taste of my American life, which includes my kids and grandchildren.   Not to mention on-demand television.
It's interesting to live part time in two countries.  It's also easy to feel like you are always in between two lives, never quite being a part of either.  I'm working on that though.