Hey, I know I'm late with this week's Yoja.  What can I say, the weather turned nice and I've been outside doing stuff.  So, don't blame me, blame Ms. Park Eun Ji.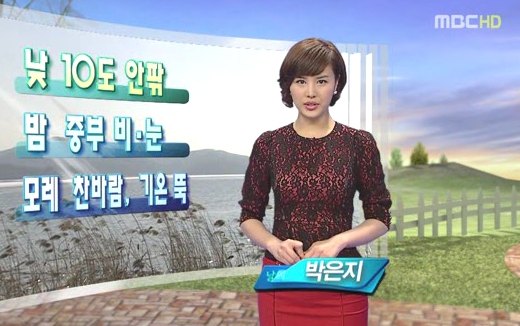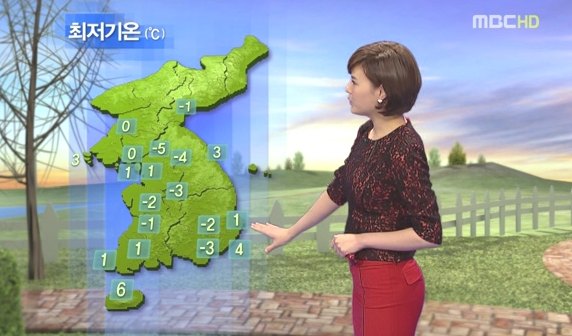 That's right, our yoja this time is a working girl….as in a television weather reporter.
To be honest, I can't understand much of what she says.
But I love the way she says it.