All right, I'm a little too tired tonight to do much writing, so let me whet your appetite with some photos of my little Korean homestead…..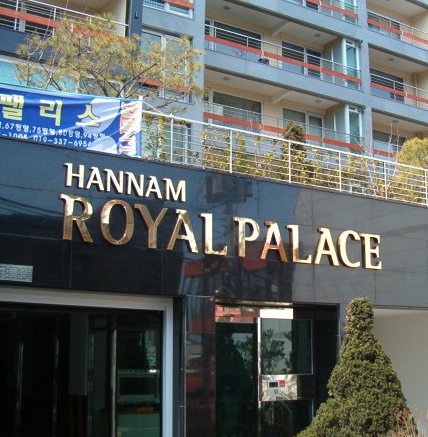 Ok, I won't accuse the Koreans of engaging in hyperbole, I'll be kind and say something was lost in the translation. My villa is very nice and comfortable. A clean well-lighted place. However, it is not a Royal Palace (saw one of those in Istanbul).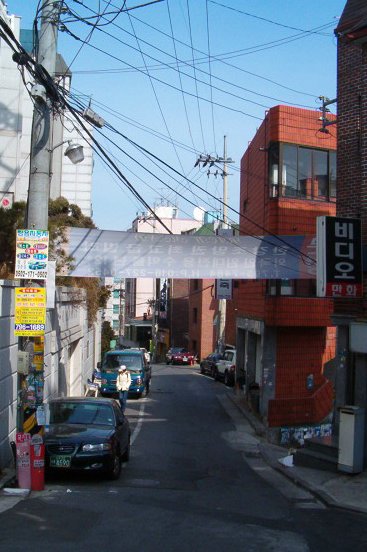 My street. I really hate when I meet oncoming traffic. It is not quite wide enough for two cars.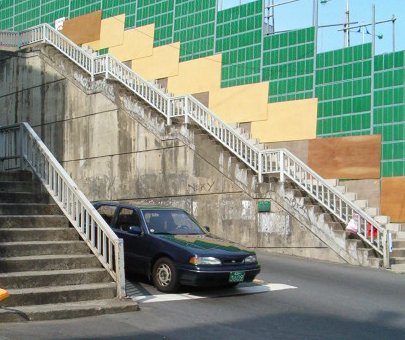 The likely scene of my ultimate demise. This intersection has no signal. I need to turn left here to go to work. Cars come flying through. I almost got broadsided Saturday. Of course, my alternative is walking, and it is not a bad option. Except, see those stairs? Well, I should be in good shape (or dead) soon.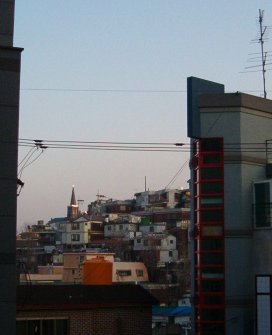 Ok, the one thing this place does not have that I really wanted was a view. This is what I settled for….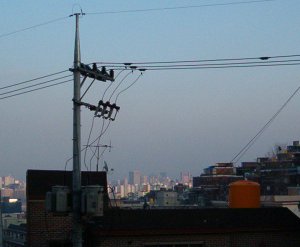 You can kinda sorta see the Seoul skyline from my balcony, but there is a good view from the rooftop. And the rooftop is set up for cookouts and parties. I'll get some shots from up there when it warms up a tad.
Let's go inside….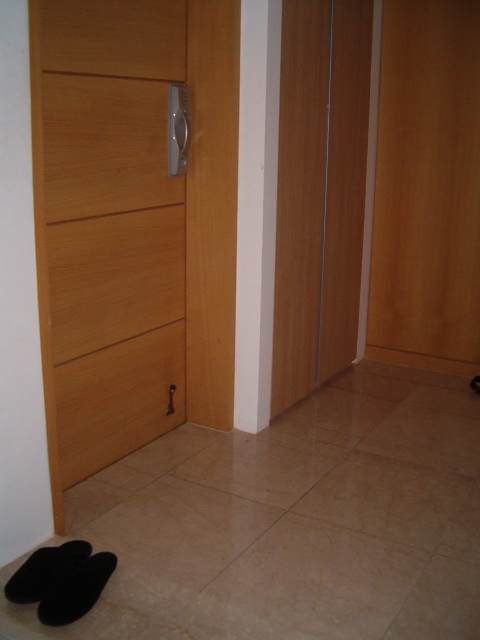 The entrance foyer. I have adopted the Korean custom of not wearing shoes in the house, hence the slippers….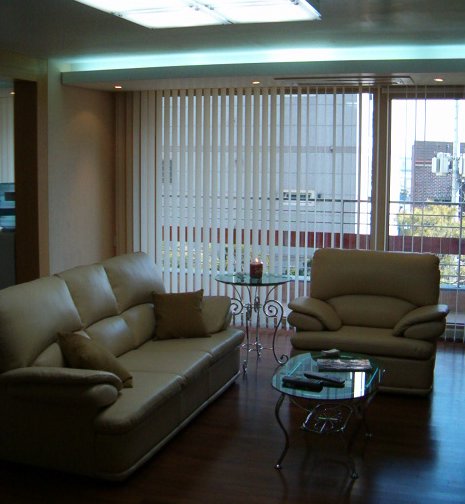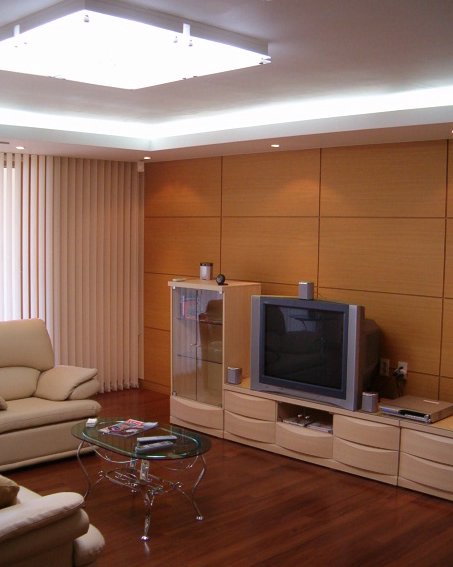 The living room….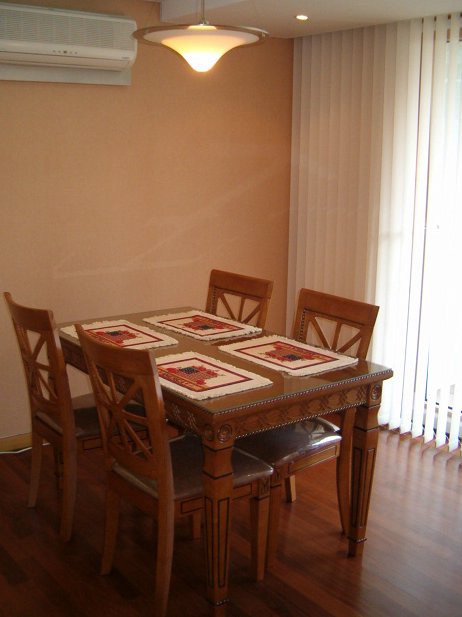 Dining area….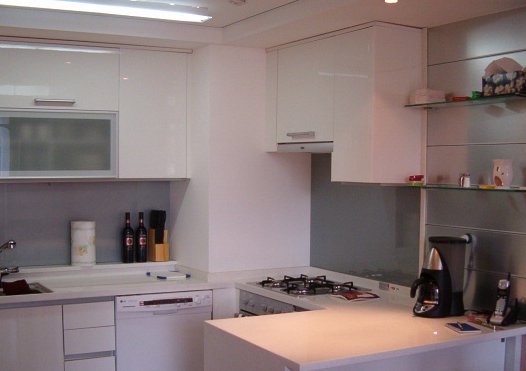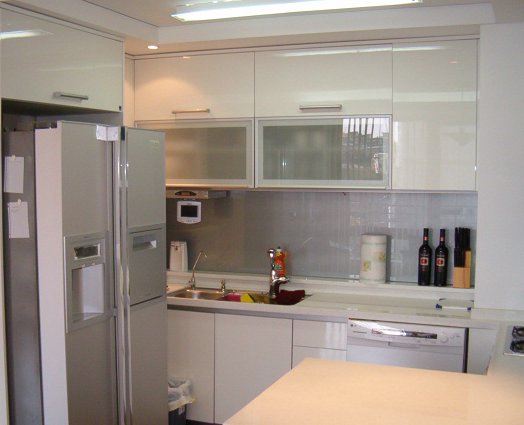 The kitchen….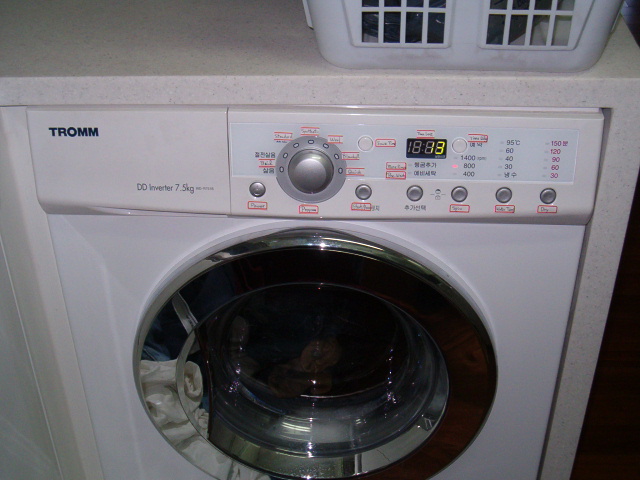 Now this is pretty cool. It's a washer/dryer combo and it's in the kitchen. Used it tonight and it worked like a charm. Very quiet. And small. Took 3 loads to do my meager belongings (well, I had a bath towel and two pair of jeans that made a full load, then the rest of the darks and then the whites). Notice how the landlord put English labels under the Hangul. Good thing too. I did not use the dryer. Landlord says it takes a very long time and since the military housing folks lend appliances, they sent me over this nice big brand-new American Whirlpool dryer….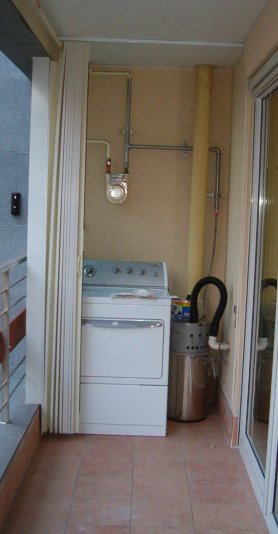 Which is so convienently [not] located in an alcove on my balcony. Next to the built-in vacuum system which I have already put to work. It's great!
Ok, on with the tour….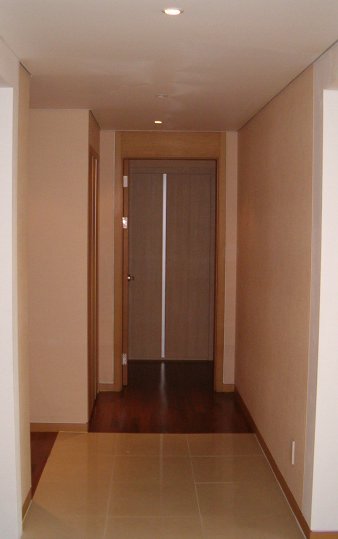 The hallway which leads to….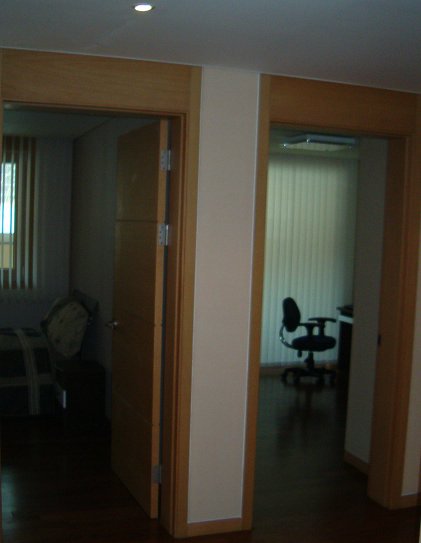 The guest bedroom and my office….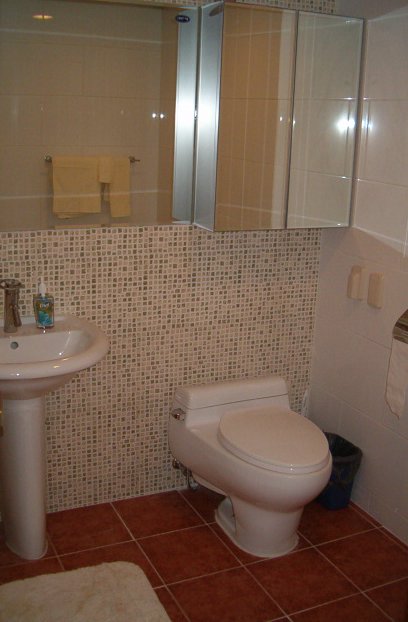 and a bathroom.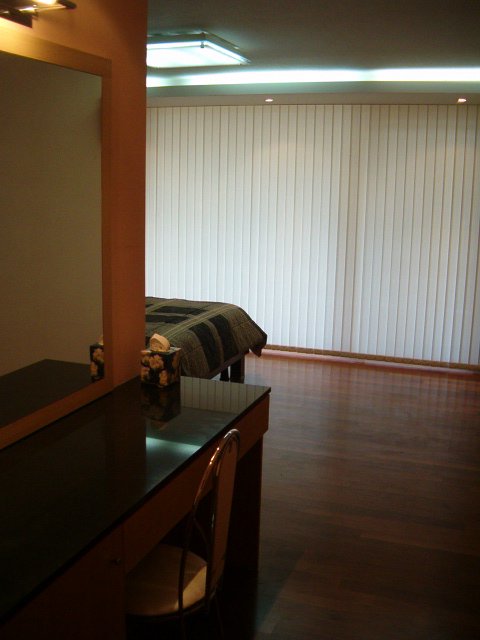 Then on to the master bedroom suite….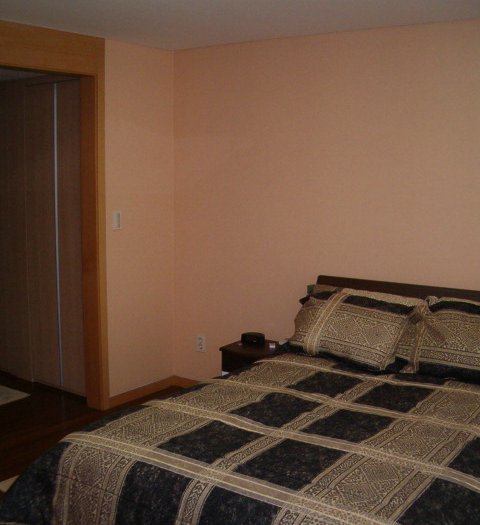 This bed is the damnest thing. Queen sheets are too small, King are too large. Go figure.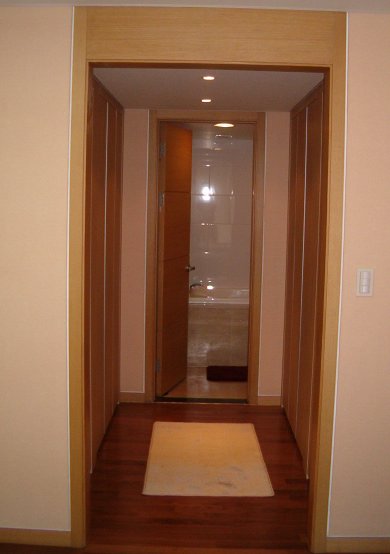 I have lots of closet space.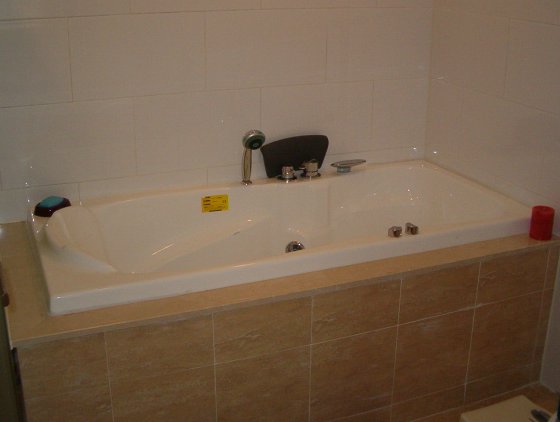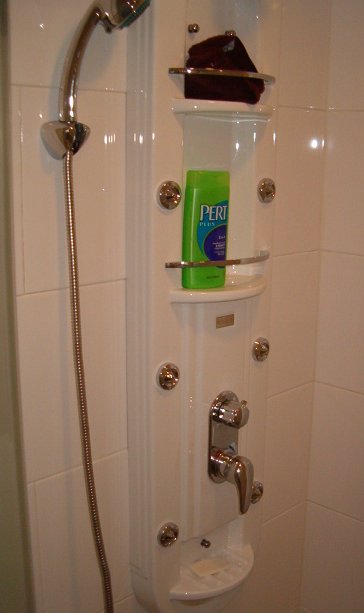 And a great master bath. I have not used that big jacuzzi tub yet, but the shower is the best one I have ever had the pleasure to utilize. The six jets of hot water hit all the right places. I spend WAY too much time in there.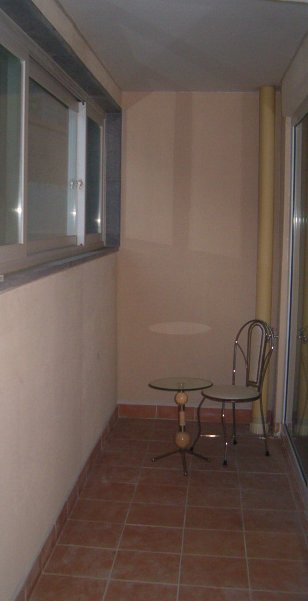 Along the back of the villa is this long narrow room. I saw these in a lot of the Korean houses I looked at. I still do not understand the purpose or function. I am using it as a little patio (it is accessable from my office). I guess it would be a good place for plants or something.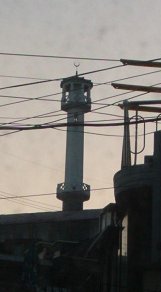 The view from the "patio" also pretty much sucks, but I do live near a mosque and you can see the tower from there.
And finally, especially for EuroYank who requested more photos of Korean women, I offer the three sisters who run Sweet Caroline, a bar I have been known to frequent. Left to Right are Mi-Soon, Tami, and Sister.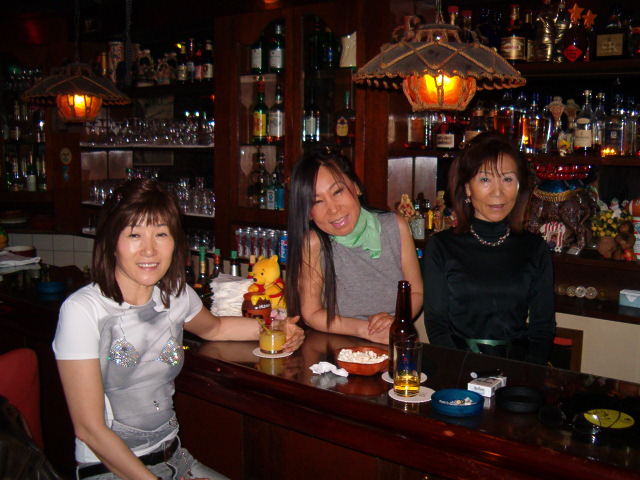 All right, it's late and I'm off to bed. I will endeavor to post some news from here tomorrow.